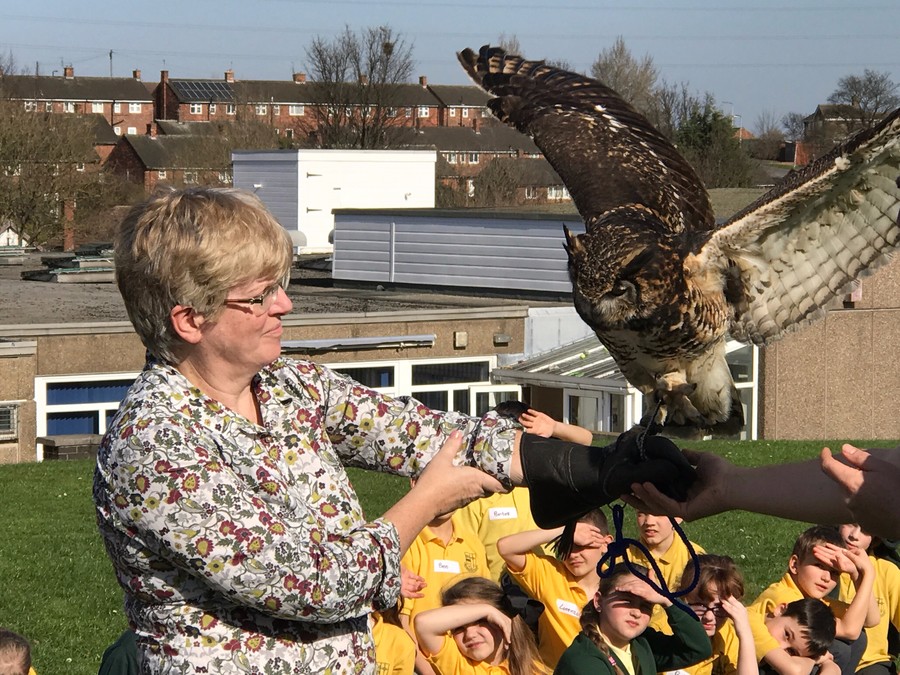 Class 6
Mrs McLaughlin & Mrs Chadbourne
Spring 2017
Welcome to the spring term where we can look forward to longer days and more outside learning. Our topics this term are entitled 'Flow' followed by 'Predator.' Flow is all about rivers; how they are formed, where they originate, what lives in them and on their banks and finally environmental issues. The Predator Topic involves learning about creepy crocs and amazing alligators, the deadly assassin bug and the voracious Venus fly trap.
Science
Our two science topics this term are Sound and Living Things and their habitats. There will also plenty of science connected to our topic work.
RSPB
This term we will be taking part in the RSPB Big Schools' Bird Watch, where the children will be counting the birds in the school grounds over a one hour period. The results will then be forwarded to the RSPB. The children will also be carrying out research on their chosen garden bird. The RSPB Garden Bird Watch takes place at the end of January and I encourage you to take part with your children. We could compare the results.
RE
Our RE topics this term are:
Community – We look at life in the local Christian community and ministries in the parish.
Listening and sharing – We consider how Jesus gives Himself to us in a special way.
Self-Discipline – Where we celebrate the growth of new life.
Homework
Homework will be given every Friday and needs to be returned completed by the following Wednesday. The work will cover a variety of subjects including; Maths, English, Science and Topic.
Home Reading
Children will be given a book according to their reading level. They are encouraged to read every day and return their book once finished with their completed reading record. There is no set day to change their home reading book.
PE
PE days are Monday and Wednesday. However, children are encouraged to have both indoor and outdoor PE kits in school at all times.